Create value for your customers with data – hear from Pandora
In this webinar, which was held in collaboration with Dansk Erhverv and SAP, you can learn more about internal and external value creation with data – including the importance of 1st party data vs. 3rd party data.
Are you in control of the value of 1st party data and 3rd party data respectively? And how do you actually get started with data-driven value creation? Learn more about all this in our webinar.
In the webinar, we review why you should centralize your data and offer differentiated customer experiences. At the same time, be inspired by Pandora's transformation journey and experience.
Data is the new gold, and we often hear about its great potential, although for many companies it remains a difficult discipline to master. However, if used correctly, it can prove to create great value both internally for the company and externally for the customer and thus also be a strong competitive parameter in a busy online market.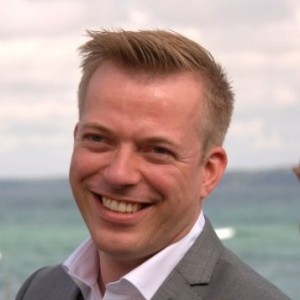 Thue Bøge Sørensen
Head of Business Analysis, Pandora
Henrik Bak
Senior Solution Sales Executive,
This webinar is for you if
you work with customers and customer data.
you want inspiration for how other companies work with data and consent management as well as concrete inputs on how to get started.
you are interested in the value creation of data – both internally for your company and externally for your customers.
you engage in analytics, personalization or digital marketing activities.
How Danish jewelry giant Pandora works with data – hear about the company's transformational journey towards making data-based decisions that put the customer first.
How you can handle your customers' data and consent in an efficient way, as well as the benefits of centralizing data.
How to increase your business conversion rate by making the sign-up process easier for your customers – thereby maximizing the return on your visitors and minimizing dropouts.
If you would like to know more about how 1DigitalTrust can help you secure the core of your ERP system, please contact Troels Lindgård in our form below.
Or, I can give you a call if you prefer