Unlocking the Future: A Secure, Automated Solution for Accelerating S/4HANA Migration and Transformation
In an era of rapid technological advancements, businesses must adapt to stay competitive. One critical aspect of this adaptation is the seamless migration to the latest SAP S/4HANA platform. However, this process can be fraught with challenges, particularly regarding security, time efficiency, and labor-intensive processes.
Join our upcoming webinar, "Unlocking the Future: A Secure, Automated Solution for Accelerating S/4HANA Migration and Transformation," where industry experts will guide you through the journey of transitioning to SAP S/4HANA with confidence and minimal disruption. We will delve into the innovative world of secure automatic upgrades and explore how they can transform your business operations while addressing the challenge of minimizing labor-intensive processes.
Webinar invitation 20th of November 2022 starting 3.00 – 3.40 pm CET
The Evolution of SAP S/4HANA
Challenges in Manual Upgrades
The Power of Secure Automatic Upgrades
Security Best Practices
Real-World Case Studies
Q&A
Sarma Reda
Partner, 1DigitalTrust
Sarmad is a compliance and Security specialist advising several large companies in the Nordics.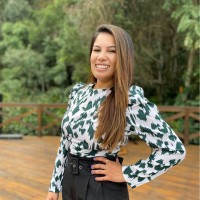 Alyne Bonesso
Head of Channels, MIGNOW
Alyne leads the construction of project plans for the conversion to S/4HANA in collaboration with customers stakeholders. Her main goal is to assist customers in identifying and preparing for the best journey to S/4HANA.
CIO
SAP Mangers
Project & Program Managers
SAP system Architect's
SAP system and application owners
Compliance & Risk Managers
Head of SAP Security
Understand the significance of migrating to S/4HANA and its impact on your organization's digital transformation.
Explore the limitations and risks associated with traditional, labor-intensive upgrade processes and discover why automation is the key to success.
Discover how MIGNOW – the only automated upgrade solution software can minimize downtime and streamline the migration process while reducing manual efforts.
Gain insights into how can enhance security ensuring a smooth, secure, and compliant S/4HANA migration journey.
Hear about businesses that have successfully implemented automatic upgrades to S/4HANA and the tangible benefits they've realized, including labor savings.
For further information about this webinar or solutions for SAP Compliance and SAP Cybersecurity, please contact Troels Lindgård, Partner in 1DigitalTrust via the contact form or directly at +45 5363 5787
Or, I can give you a call if you prefer